Another finished dress! This time it's from Simplicity 1606 Amazing Fit Pattern.
I bought this pattern because I wanted a basic princess seamed bodice, and also because I love the look of lace overlayed bodices. I know this pattern is going to get a lot of use.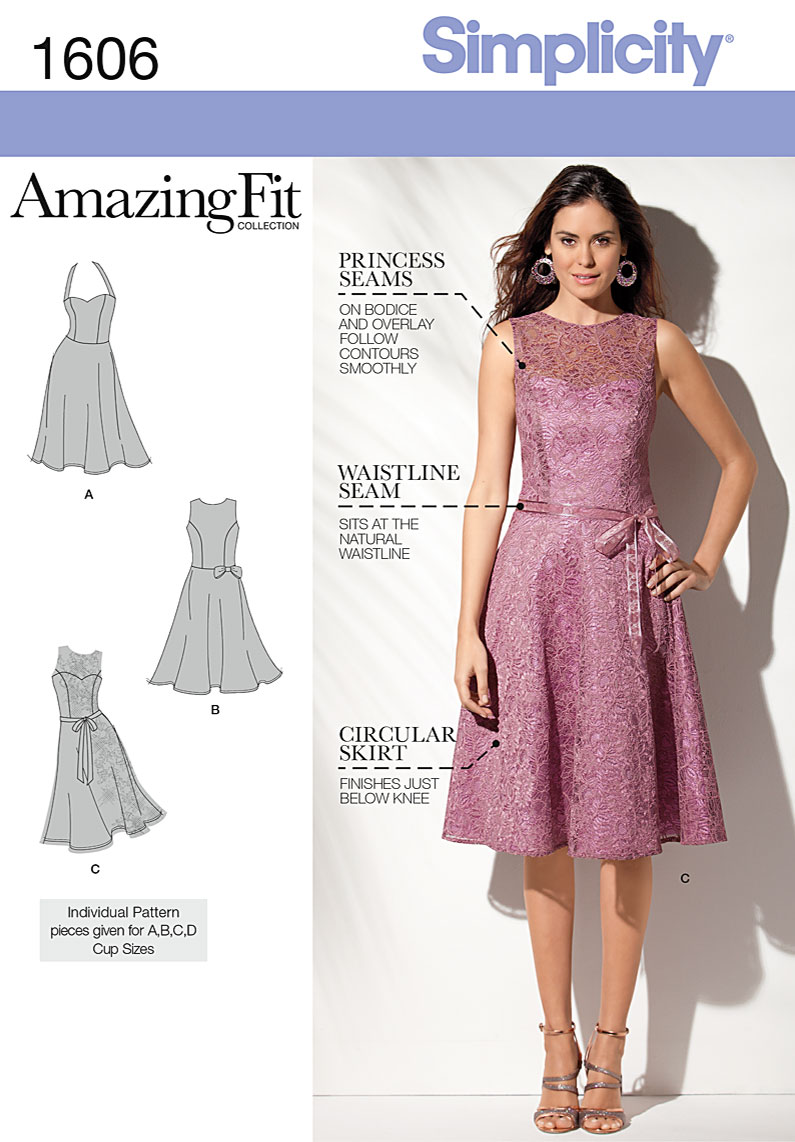 I cut a straight 12 with the B cup and the fit was mostly good, but next time I make this dress I'm going to do a proper fit of the bodice. The keyhole opening in the back gaped a fair bit, so I took a quick tuck in the shoulders once it was finished.
The fabric I used is a thick white cotton with a tiny navy blue polka dot. I knew it would work perfectly for this dress. I lined the bodice with a very soft white cotton, so it's perfect for summer. This was my first go lining a bodice, and i was pleased with how easy it turned out to be. In fact, I sewed up the entire dress, save the zip and hem in a few hours.
It was also my first go putting a zip in a lining. I just attached it to the dress and then slip stitched down the lining. I'm very happy with how it turned out. The hem was done by machine.
I finished this dress in time for my very social Sunday. Firstly I wore it to my best friend's moving out of home party (she is only moving closer to uni, so I'll still be able to see her a lot) she was telling anyone who would listen that I'd made my dress!
Then that afternoon and evening my boyfriend had got us free tickets to Laneway Music Festival. It was at the Sydney College of the Arts which is an absolutely stunning sandstone complex. It was a fantastically relaxed afternoon and evening, and I'd never seen so many hipsters in one place in my life.
I decided I wanted to complete my outfit with some red! My search for red shoes has not been forthcoming. I did
Blue Ginger Doll's Pinup Headscarf
in red top stitched in navy, it was the perfect finish to the outfit, and I did notice that a lot of girls were wearing similar scarves in their hair.
1606 will certainly be going with 2444 as a go to dress pattern.